HYPER
2014-2017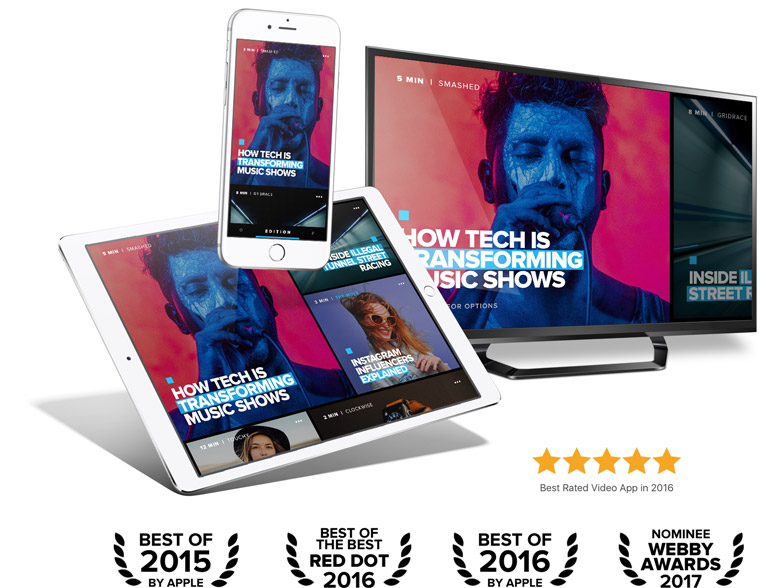 Time to say goodbye!
We've had an incredible time building Hyper and putting together almost 600 informative, entertaining and downright fascinating daily editions of handpicked videos. We were lucky enough to win awards, travel the world and work with supremely talented partners.

Our journey has now come to an end. We hope you enjoyed watching Hyper as much as we did creating it. Head over to Medium to read our full story!
"Sleek and of-the-moment in the best way possible"

"Leaps and bounds better than any other video app!"

"The best of internet video, every day."

"Makes you want to watch and discover"
- Wired
"An eye for quality over quantity"
- Variety
"A simple, pure video experience"
- FastCompany
"Hyper cuts through the junk"
- The Next Web
"Top video content every day"
- The Wall Street Journal
"Intriguing high-definition content"
- Refinery29
"Handpicked by video experts"
- Gizmodo
"The best and newest videos online"
- Adweek
Mathias Sauvestre
Founder & iOS Lead
LinkedIn
Rory Dickenson
Head of Copywriting
LinkedIn
Olivier Aslanian
Video Editor
Kaleb Wentzel-Fisher
Head of Curation
Stathis Rhoukis
Video Editor
If you enjoyed Hyper, check out this new project some of us have been working on: